Knife Sharpening Service By Mail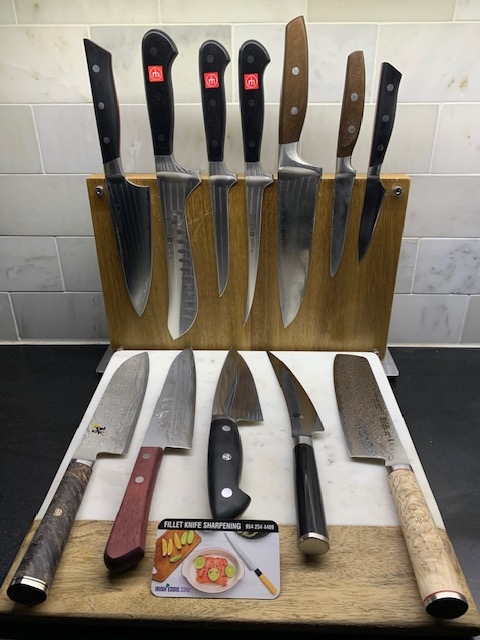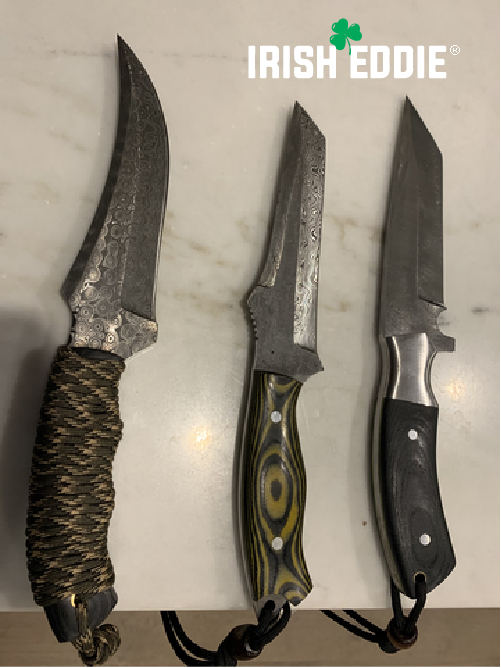 Please call Irish Eddie® for Pricing at 954 254 4409 BEFORE Shipping Your Knives.  I am the only person who will be sharpening your knives.  No two knives are the same and I do not charge a one size fits all price.  There is an additional charge of $10 per order to cover my shipping charges back to you.
Complete the attached Order Form and put it in the box with your knives.
Package Your Knives for Shipment: Ship your knives in a safe manner. Bundle all your knives together, then tape the bundle securely. Pack your knives in a box. Do not pack knives in a loose manner.

To obtain the shipping address, please contact Irish Eddie at 954-254-4409.  PLEASE DO NOT SHIP YOUR KNIVES TO THE BARCELONA WAY ADDRESS.

Please text Irish Eddie® at 954 254 4409 or email at

[email protected]

to let me know when your knives are on their way.  I sharpen all knives by hand — and your notice allows me to plan for your shipment accordingly.  Depending on volume, I will aim to complete your knives within 1-2 business days of receiving your order.
I will return your knives to you via UPS or USPS. I will contact you once your knives are completed and provide you with a tracking number.
Please remember to wash your knives prior to use.  Your knives will be returned sharp so be careful!

"I take great pride in my skills. Thank you for entrusting me with your sharpening needs. Irish Eddie®"